Curry Okra and Butter Beans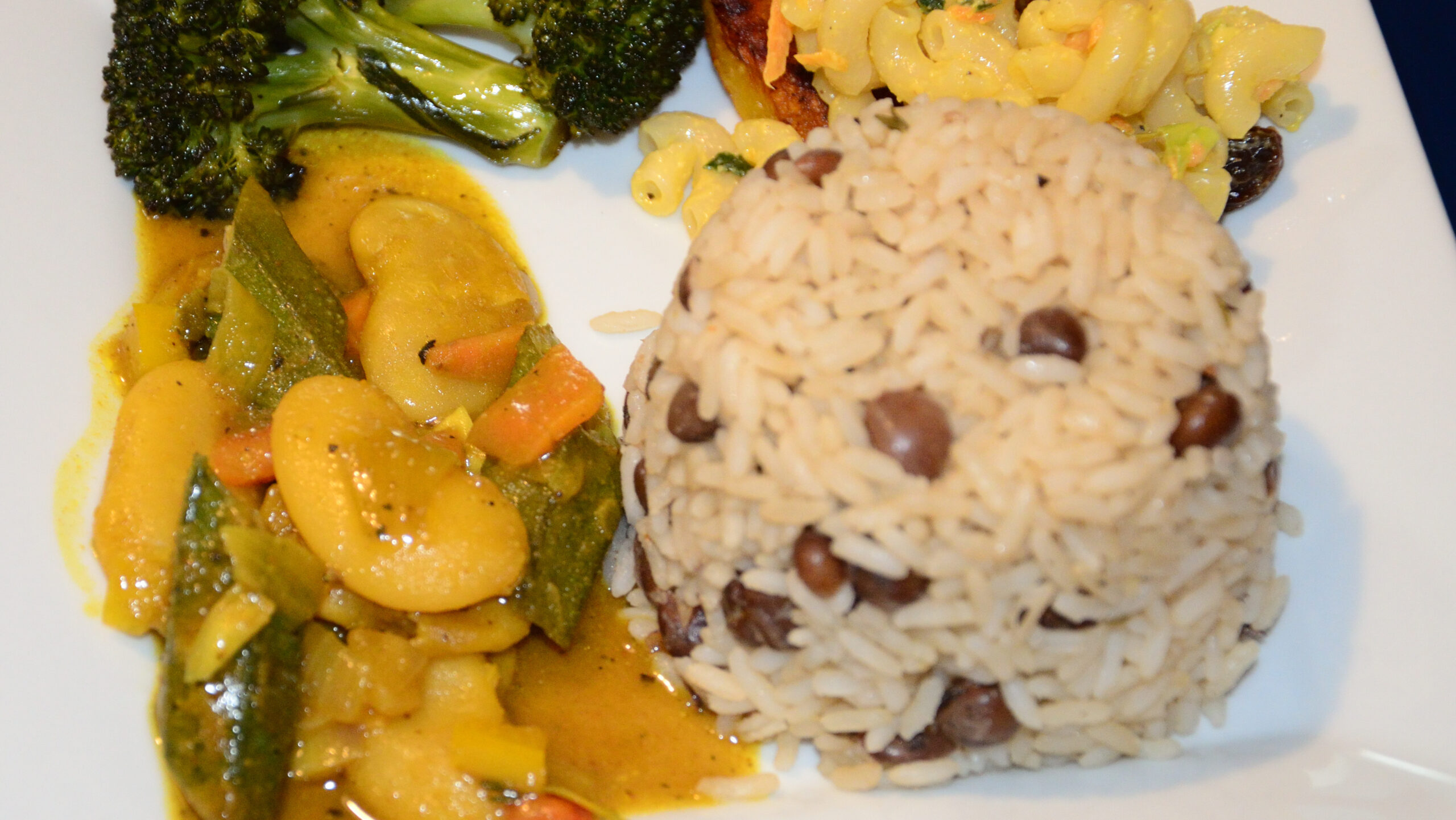 Curry okra and butter beans is a delicious meal combination that I make perhaps at least once a week. This nutritious combination is quick to whip up in a matter of minutes, whenever I'm at a lost for dinner ideas this recipe always seems to fit the bill. If you are worried about the slime from the okras not worry; we got you covered.
OKRAS THE SLIMY SUPERFOOD
Okra, okro or ochro is the seed pod of the Abelmoschus esculentus (try saying that fast) plant. The pods are filled with tiny white seeds and is oftentimes called lady's fingers due to their long, slender, tubelike shape – DUH. Okra pods results in a slimy or gooey mouthfeel when cooked.
I must admit in my younger years I didn't enjoy okras at all. In fact when I mention okras the first thing that comes to most people's mind is the slime or gooey substance that comes from okras. Rest assured I have come to LOVE okras and the key is knowing how to remove the slime so you can enjoy the delicious taste and flavour of this dish. Continue reading to find out how I prepare the okras for use in this dish.
HOW TO PREPARE THE OKRAS
The key to preparing the okras is to remove the slime before incorporating into your meal. You can follow these same steps to prepare your okras for any meal not just for curry okras. Alright so here's the secret to getting rid of the gooeyness from the okras. USE HIGH HEAT – Cook your okras on high heat for 7-12 minutes in a little bit of oil to remove the slimness. THAT'S IT – When you cook it on high it causes the slime to go away. Sure wish I learned this method much earlier – I despised okra growing up for no good reason other than my parents didn't have this tip.
BUTTER BEANS AKA BROAD BEANS
So depending on your local you may call these by another name. Butter Beans is what we called them in the Caribbean but they are also known as lima beans or broad beans (technically broad beans are a category that describes the shape of a bean). Why we do call them butter beans? I suspect because of their creaminess and the way they soften like butter. Regardless I absolutely love butter beans and sometimes have them on their own or as a side dish. For meat eaters they are a staple ingredient when making oxtails (look out for our vegan oxtail recipe in the near future).
STEWED CURRY OKRA AND BUTTER BEANS RECIPE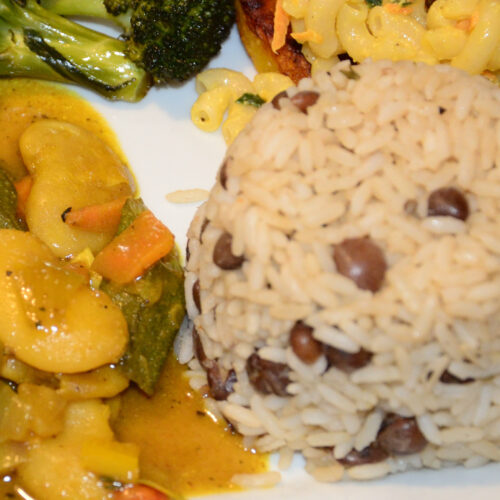 Stewed Curry Okra and Butter Beans
This Stewed Curry Okra and Butter Beans is a yummy dish that is easy to make in a matter of minutes It delivers on flavour and speed. An absolute must have recipe. It's one of our main go-to recipes when out of dinner ideas.
Ingredients
1

cup

Okras

diced

2

cups

Butter Beans

Cooked tender

1

whole

Carrot

diced

1

medium

Onion

diced

1

Scallion

diced

4

tablespoon

Curry powder

3

Thyme

1.5

cups

Water
Instructions
Add oil on medium-high heat

Sauté onions till change colour 2-3 minutes

Turn to high heat and add okras and cook for 5-7 minutes stirring constantly (keep high heat to extract water from okras to remove sliminess)

Add carrots, garlic, scallion, thyme and cook for another 3-5 minutes

Turn down to medium heat add water, curry powder, butter beans and seasoning

Cover and simmer for 15-20 minutes until okras cooked. Taste and adjust seasoning if needed (add more curry powder if desired).

To thicken add 2tsp corn starch or flour to 2tbsp cold water. Mix, add to pot and stir. Reduce heat to low.
---
---