Peanut Porridge Recipe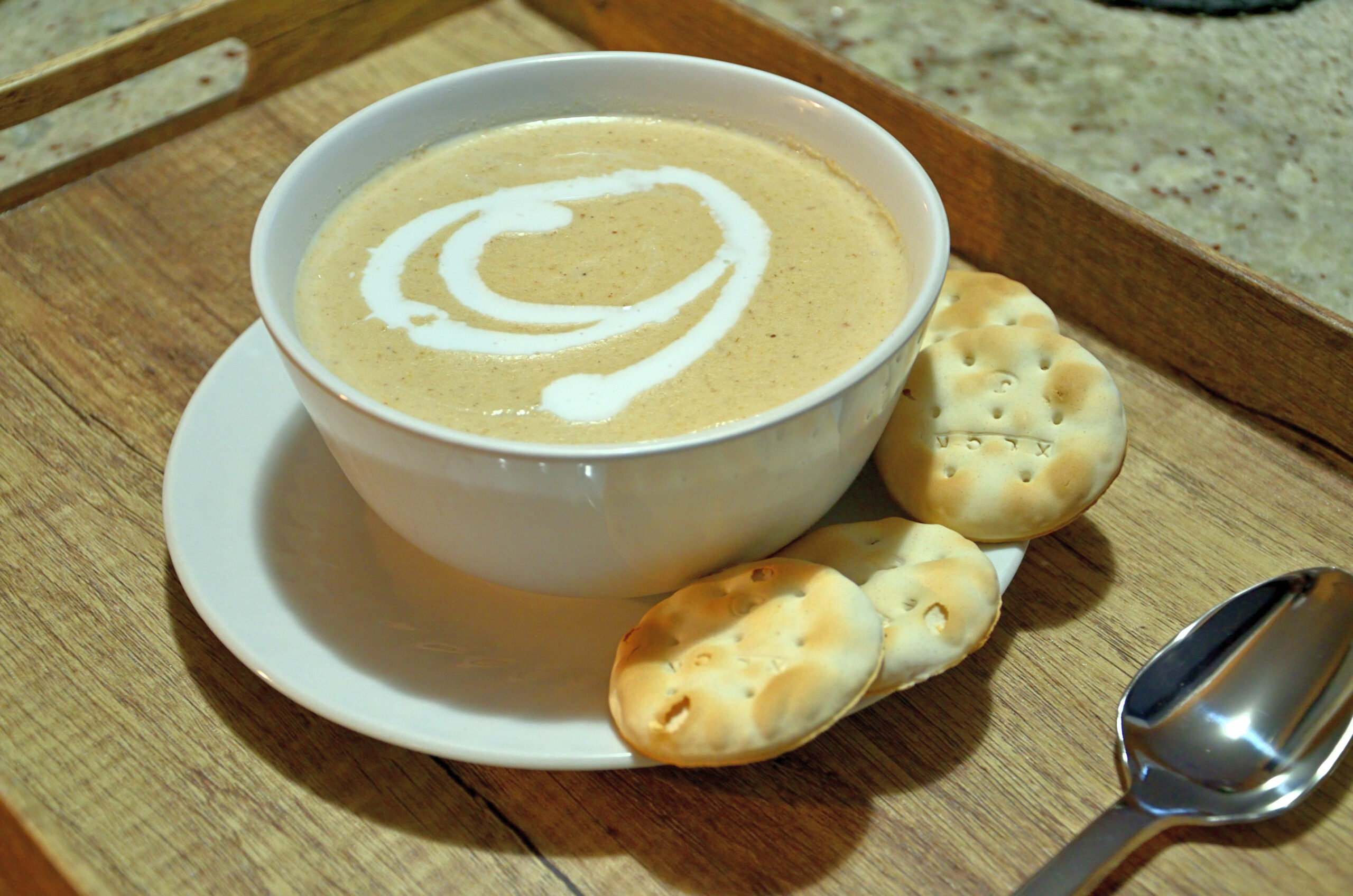 How about some yummy peanut porridge for breakfast. Breakfast is often described as the most important meal of the day, providing sustenance and energy for the day's activities. Many studies have linked eating a nutritious breakfast to good health, including better memory and concentration. If you absolutely agree I conclude you can't go wrong with this protein powerhouse, nutrient rich and energy packed recipe.
We love porridges, who doesn't like a good steaming hot bowl of delicious porridge to start the day? Peanuts are by far my favourite porridge to enjoy (oatmeal porridge, bulgur porridge, plantain porridge and traditional cornmeal porridge would be my other favourites).
Also to avoid any confusion with peanut butter porridge this recipe is for peanut porridge but keep reading to see my secret ingredient.
WHAT IS A PORRIDGE ANYHOW?
A porridge (historically also spelled porage, porrige, or parritch) is a food commonly eaten as a breakfast cereal dish, made by boiling ground, crushed or chopped starchy plants—typically grain—in water or milk.
Essentially any grain can be boiled and made into a cereal. Along with the examples above rice cereal is another porridge that I recall my parents making for us. Nevertheless I haven't attempted to make rice porridge since those days. maybe I'll make an attempt one of these days. If memory serves me right I don't think I quite enjoyed it.
IS PEANUT PORRIDGE HEALTHY?
Peanuts are an excellent source of protein of plant based protein. The protein content ranges from 22–30% of its total calories, making peanuts one of the most protein rich sources of plant-based protein. Have a look at the chart below.
| | |
| --- | --- |
| Quantity | 100g |
| Calories | 560 |
| Protein | 26g |
| Carbs | 16.1g |
Per 100grams of peanuts
Other benefits of peanuts include:
Biotin – Peanuts one of the richest sources of dietary biotin
Copper – An essential nutrient for the body. Along with iron, it enables the body to form red blood cells
Folate – Vitamin B9 or folic acid is important during pregnancy
Manganese – A trace mineral, which your body needs in small amountsVitamin E – Antioxidant
Thiamine – aka vitamin B1, helps convert carbs into energy
Phosphorus – Maintains growth and maintenance of body tissues
Magnesium – Protects against heart disease
HOW TO SWEETEN YOUR PORRIDGE
Whether you are making this or any other porridge you will have to decide how you will sweeten your porridge.
Sweetened condensed milk is traditionally used to both sweeten and add extra creaminess. Despite the vegan varieties of sweetened condensed milk available such as sweetened coconut milk I personally avoid such sweeteners. IMHO you are essentially just adding sugar in a can and many of us already struggle with diabetes.
I would recommend sweeting with brown sugar, maple syrup or agave. To add some creaminess I suggest coconut milk, coconut cream or a plant milk like oat milk.
SECRET INGREDIENT
My secret ingredient for this peanut porridge is actually a 1-2 teaspoons of real PEANUT BUTTER. It definitely adds a kick to the flavour of the recipe. For an even consistency I usually recommend adding the peanut butter when blending the peanuts.
Peanut Porridge
The whole family will love this popular nutrient rich peanut porridge recipe. Loaded with nutrients and energy to power you through the whole day.
Ingredients
3

cups

Water

1

cup

Raw Unsalted Peanuts

1

cup

Oatmeal

1

tablespoon

Flour

1

tablespoon

Cornmeal

1/4

cup

Coconut Milk (or Cream)

1/4

cup

Plant Milk (i.e Oats)

1

teaspoon

Salt

1

teaspoon

Vanilla Extract

1

teaspoon

Ground Cinnamon

1

teaspoon

Nutmeg

3

tablespoon

Brown sugar

1

tablespoon

Ground Flaxseed (optional)
Instructions
Soak Peanuts
Soak the peanuts over night if possible for a smoother consistency (Optional)
Recipe
Bring 2 cups of water to a boil

Place the raw peanuts, oats, flour, flaxseed and cornmeal in a blender with 1-2 cups of water with half the plant milk and half the coconut milk. Process until it is smooth and paste like. *Soak the peanuts over night if possible for a smoother consistency.

Reduce heat to medium and pour the liquid paste into the boiling water. Stir until evenly mixed and don't let the mixture get lumpy.

Cook on medium-low setting for 15-20 minutes. ⁣⁣Turn the setting to low then add the sugar/sweetener, salt, vanilla extract, nutmeg, cinnamon and other ingredients, remaining plant milk and coconut milk.⁣⁣
---
---