Turmeric Banana Smoothie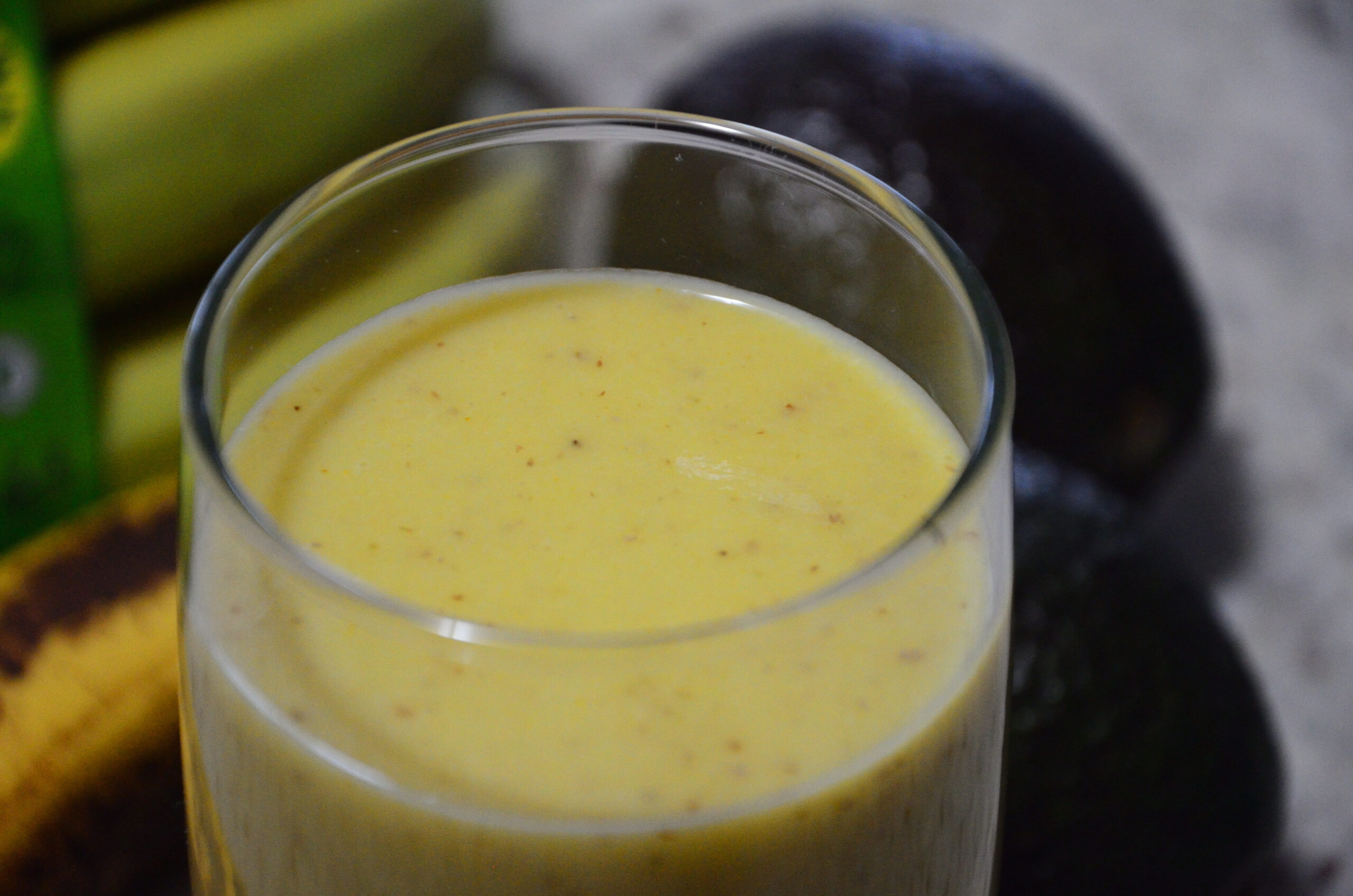 Spice up your mornings with this delicious turmeric banana smoothie and get the added benefits of turmeric. After having an amazing turmeric latte at a local vegan spot I got hooked on this amazing spice. I knew about turmeric as one of the key ingredients in curry powder and use it for colour in my tofu scramble and seasoned rice but I had no idea of it's amazing health benefits.
Turmeric is a close relative of ginger and of course has an orange-yellowish colour. It's world renowned and is a staple ingredient in the diets of Indian, Middle Eastern and Southeast Asian cooking for centuries.
Turmeric Health Benefits
I was especially surprised to hear of the link between depression and turmeric. While not conclusive some studies have indicated turmeric has the ability to reduce the symptoms of depression. On occasion I incorporate a late night turmeric oat milk tea before bedtime (ping me if you would like the recipe). While not conclusive I feel I have a more comfortable sleep.
Here are just a few of the health benefits of turmeric.
Reduces inflammation in the body
Improved digestion by reducing bloating and gas
Curcumin, the main ingredient found in turmeric is found to reduce symptoms of hay fever i.e. sneezing, itching, congestion and runny nose
Has blood purification abilities
Helps to lower cholesterol
Turmeric Banana Smoothie
Naturally I started adding turmeric to my morning smoothies and so had to share this simple turmeric banana smoothie recipe. On it's own turmeric is actually quite bland but when you pair it with the sweetness of a ripe banana it adds a nice flavour.
I also highly recommend adding some flaxseeds and ginger for more health benefits. I pretty much add flaxseeds to all my smoothies mainly for the omega-3 and plethora of rich nutrients.
Also I tend to always add some pea protein powder. If you don't know pea protein is extracted from yellow peas which means it's naturally vegan – it packs a whack of protein in a small scoop. This is a great protein source especially if you are bulking or looking to maintain body mass.
Add Black Pepper (Yes REALLY)
This is another one of those little know facts that I discovered after incorporating more turmeric in my diet. Curcumin, the main ingredient in turmeric is responsible for most of the health benefits in turmeric. But by adding just a pinch of black pepper you can increase it's effectiveness by an mind blowing 2000 percent – AMAZING RIGHT!!! You don't need a lot just a pinch of black pepper will do so don't skip this ingredient.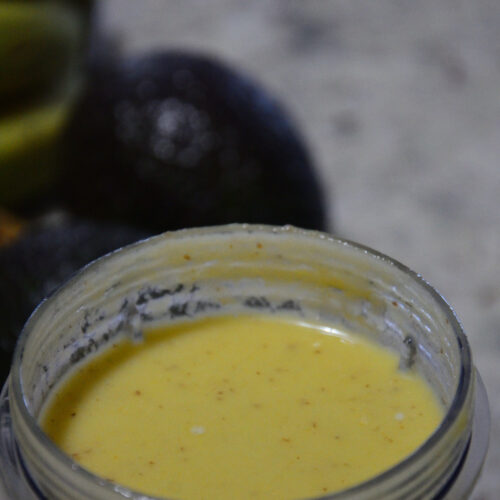 Tumeric Banana Smoothie
A fresh, colourful and healthy smoothie perfect for breakfast, lunch or snack.
Ingredients
1

Large Banana

1.5

Cups

Plant Milk

1/2

Avocado

1/2

Teaspoon

Turmeric

1

Teaspoon

Ground Flaxseed

1

Teaspoon

Pea Protein Powder

Optional

1/2

Teaspoon

Fresh Ginger

Optional

Pinch Black Pepper
Instructions
Combine all the above ingredients into a blender.

Optional: Add a pinch of black pepper to increase the potency of the turmeric.

Blend until all ingredients are completely mixed. Mixing time will depend on type of blender used. For Nutribullet/Magic Bullet approximately 45-120 seconds. For more powerful blenders this time will likely be much shorter.

Serve and enjoy or optionally chill in fridge for a few minutes.
Notes
Adding some ginger will greatly enhance the flavour and digestion value of the smoothie.
---
---